Sorting Conveyor System
Sorting Conveyor System
?>
Brand :BONRAY
Product origin :China
Delivery time :30 days after recieving advance payment
There are many types of conveyor sorters.
Sorter conveyor has some special features:
Extremely high accuracy of conveying and unloading packages,
Controllable unloading packages, these features enable the packages to be unloaded with double density or automatically bagged; the relative speed of the package supply is almost zero to ensure the accuracy of the package supply;
Regardless of the size, weight or material of the goods, they can be sorted smoothly and softly; the highest rate of goods integrity can be achieved;
Powerful and friendly user control system, which can provide high-level diagnostic functions and simple configuration;
Low noise operation is maintained even at the highest speed sorting.
Sorting Conveyor system has the advantages of excellent efficiency, accuracy, flexibility and site utilization. It is a sorting solution to achieve the maximum economic effect and high reliability. A wide variety of goods, ranging from 5 g to 50 kg in weight; Especially suitable for postal, express, e-commerce, and distribution center (medicine, food, tobacco, cosmetics, clothing, etc.).
Sorting conveyor application areas: e-commerce, express delivery, clothing industry, books industry, etc.
Sorting conveyor application: carton, packaging, mail, packaged food, envelope, clothing, etc.
Sorting conveyor product features: Gentle action, low sorting accuracy error rate, high processing capacity, strong expandability, simple structure, energy saving, low noise, wide application range
Sorting conveyor operation mode: controlled by WCS software to realize automatic network sorting.
How does a cross belt sorter work?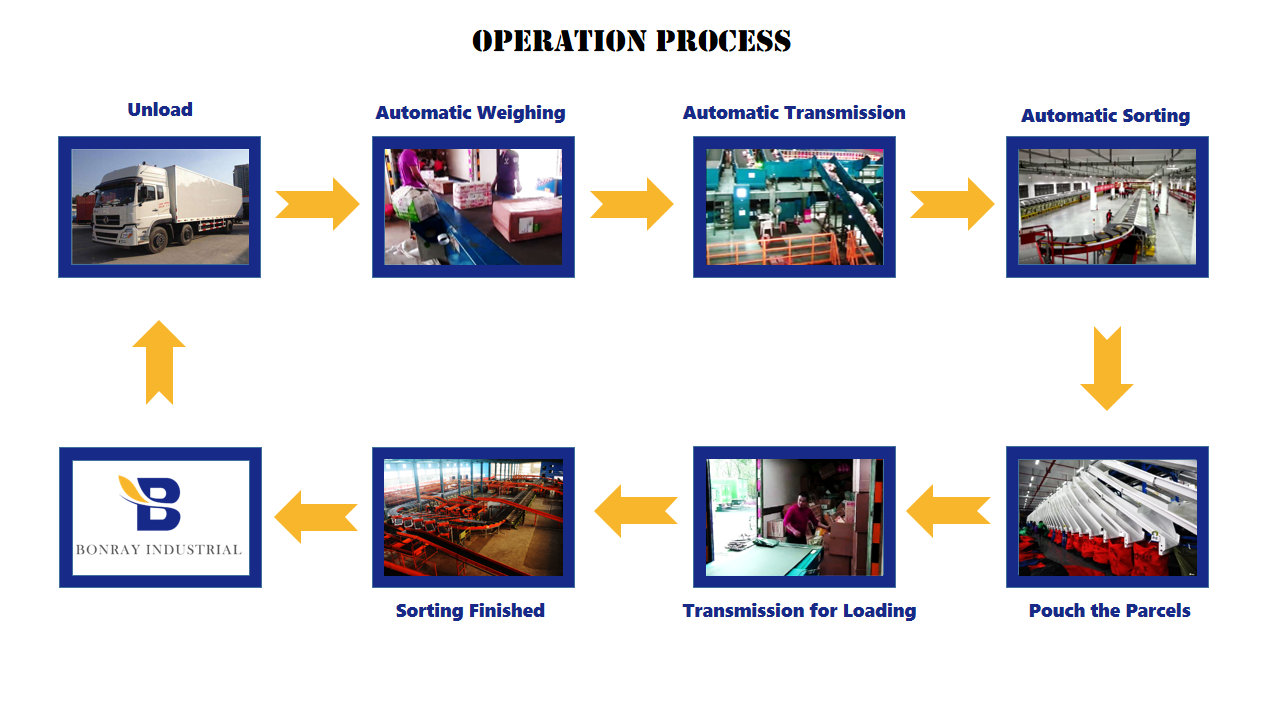 Sorting Conveyors Features:
1. Gentle sorting action;
2. Precise sorting;
3. High sorting processing capacity;
4. Suitable for most item sizes.
5. Low energy consumption. Low running power.
6. Modular design greatly reduces maintenance time and waiting time. The operating system is simple and secure.
7. Special traction device, the equipment runs extremely low noise.
8. Wide range of applications, relatively low requirements for sorting goods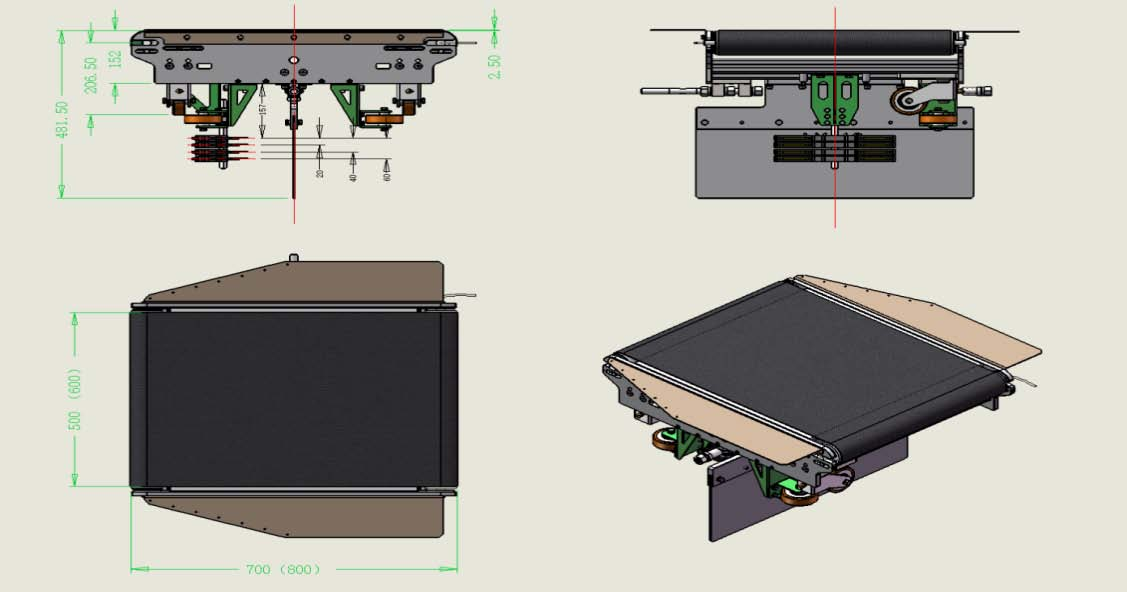 Conveyors and Sorting System parameters:
According to the layout of the cross belt sorter and the general specifications of the sorted items, the specifications of the carrier are: A426x690;
B600x800. Type A is mainly used for sorting small and medium-sized items or items smaller than 30Kg; Type B is mainly used for sorting larger items or less than 45Kg. The length and width of the items to be sorted must not be greater than 75% of the size of the carrier! The center of gravity of the goods should not be too high when loading the items!
There are two specifications of carrier sorting speed:
LV1.2--1.5 m / s
HV1.5--2.0 m / s
Each carrier has its own ID number assigned by the system, so that the reliability of sorting is guaranteed!
Center distance of carrier(mm): 600 (750)
Carrier length(mm): 700 (800)
Belt width(mm): 500 (600)
Maximum speed of main line(m/s) : 2.4 (2.4)
Main line running speed(m/s): 1.5 (1.2~1.5)
Servo roller power(w): 400 (750)
Carrier power supply(V): DC48
Maximum load weight (Kg): 30 (45)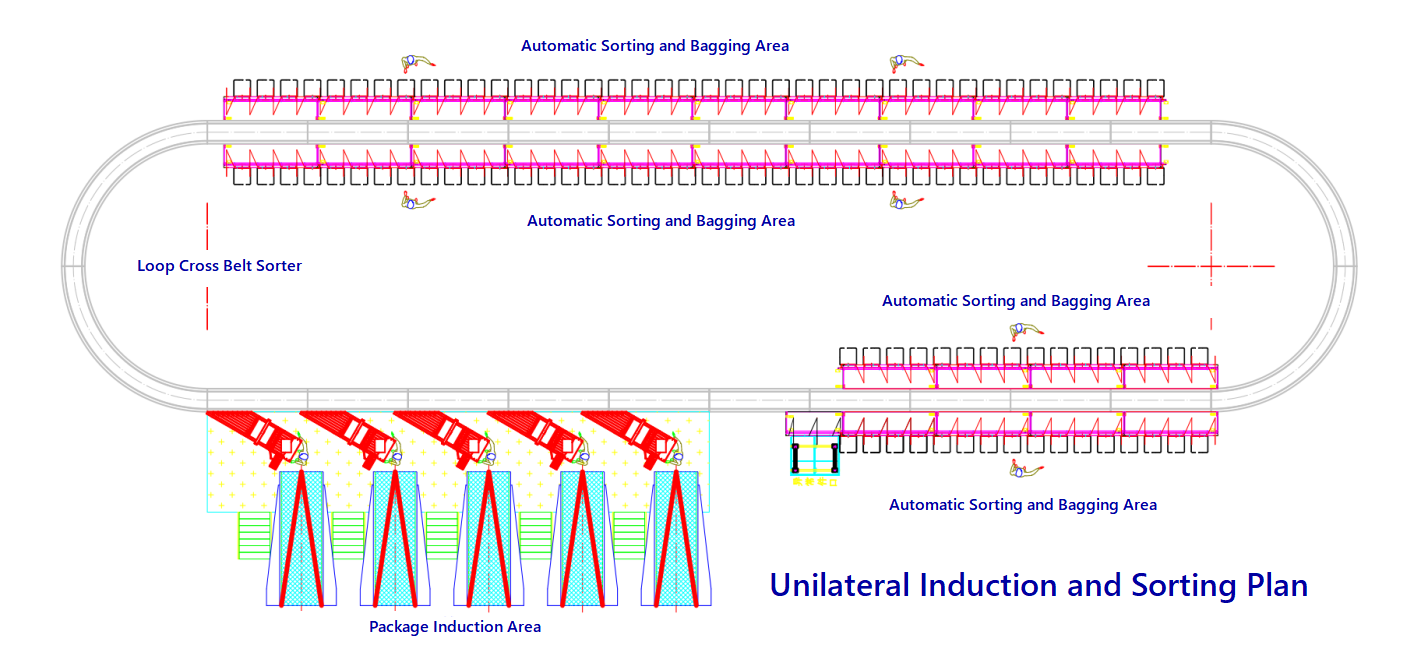 High-speed Circular Cross Belt Sortation System
Intelligent express high-speed sorting type:
Application form: Super large loop, the number of sorting carriers can be determined according to the amount of sorting items and the number of chutes
Main line running speed: 1.5 ---- 2m / s
Number of sorting carriers: determined based on actual demand efficiency
Number of parcel inductions (parcel feed lines): determined according to actual demand efficiency
Perimeter of circular sorting line: determined according to actual demand efficiency and plant layout
Processing capacity: 7500 ----- 10000 pieces/hour
Delivery method: unilateral automatic induction
Scanning method: manual scanning (because there are many irregular shapes in express packages, and the single-face barcodes are randomly attached, which results in not full-automatic barcode scanning, so all parcel sorting induction lines are manually scanned and placed ----- manual scanning can also easily reach one second per piece of efficiency.)
Cross Belt Sorting System requirements: The client needs to have an ERP or WMS system, and a communication protocol that can open and call interfaces to facilitate the data exchange of our WCS system.
Barcode requirements for customers: The customer's information must be pre-posted: ------ electronic informatization, and electronic coupons need to be vigorously promoted; for some retail customers, the information can be entered in time after receiving; (if it cannot be standardized and unified) , Then you can only use the manual button to select the shipping port)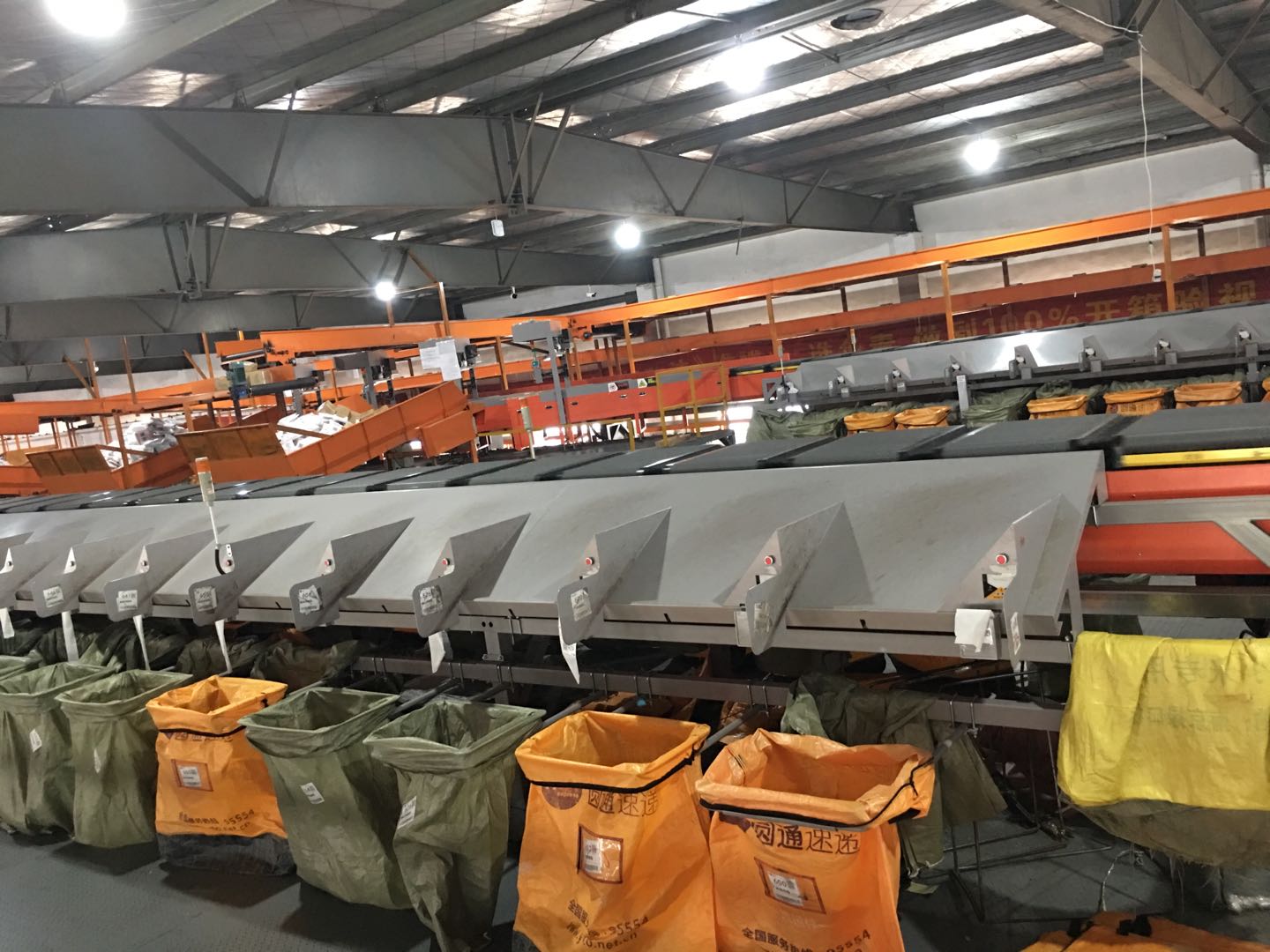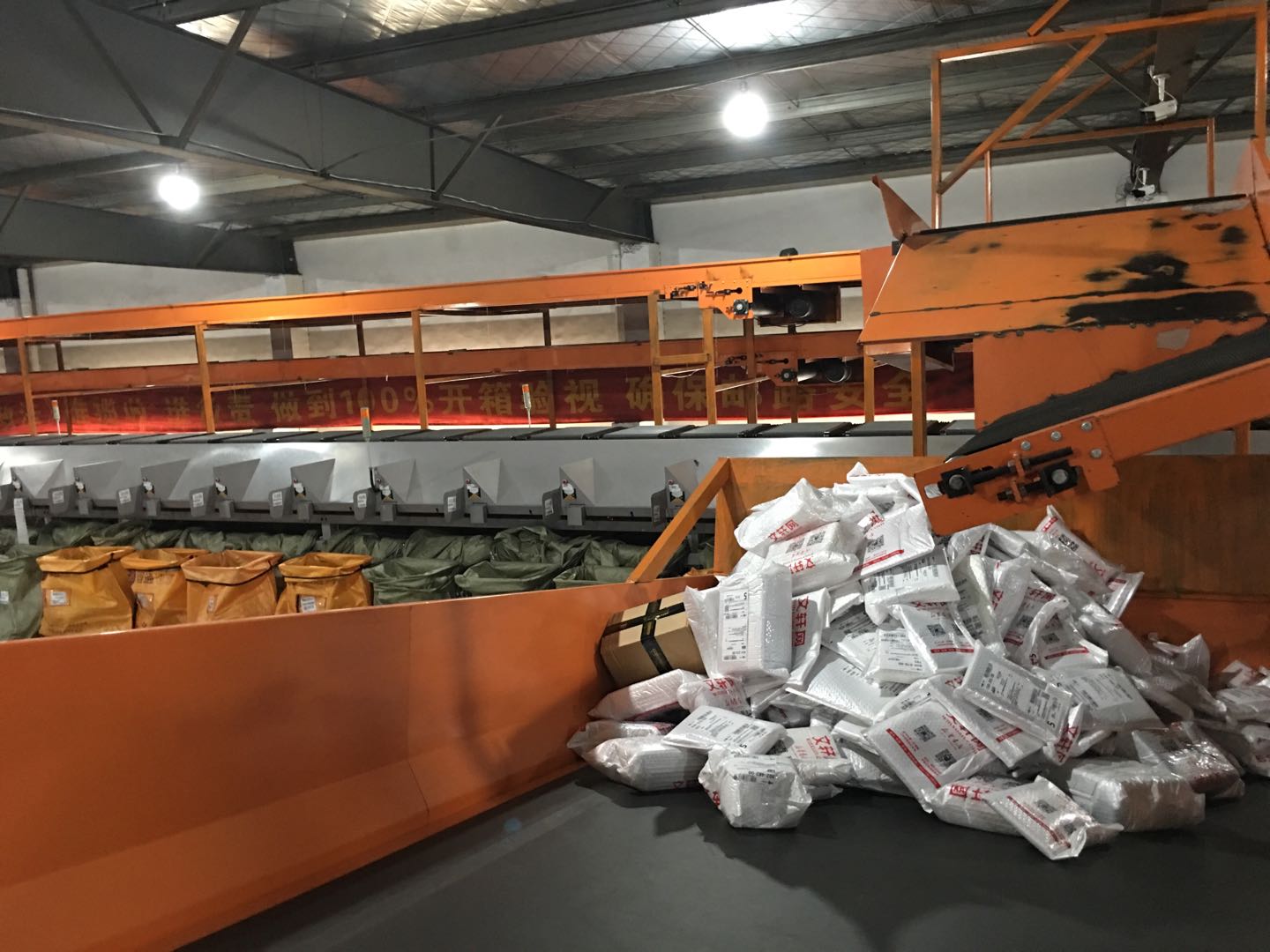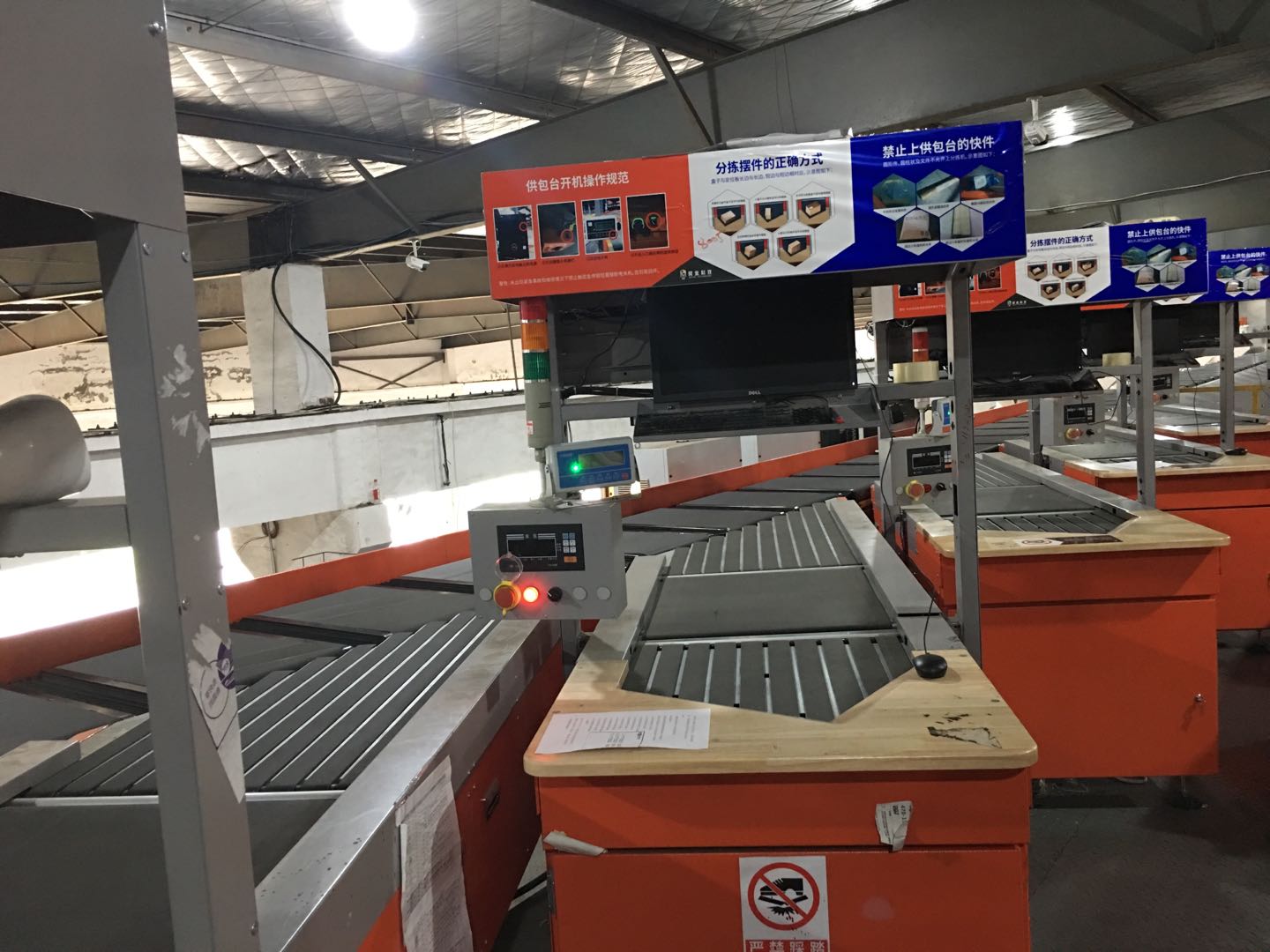 Why Choose Us?
1. Stable control system and advanced software.
We have hundreds of cross belt sorters experience to ensure the stability of our control system.
2. High machining precision of machinery parts
Relying on the existing CNC sheet metal equipment, precise sheet metal technology and a relatively complete management system to ensure the high quality of parts and components, the track parallelism is controlled within 0.3mm;
3. Mature and stable supply channels
At present, all outsourced raw materials, hardware accessories and key parts and components are purchased from high-end and well-known brands and international brands in the industry that have been fully certified for many years. These guarantee the stability and reliability of the entire equipment;
4. High assembly accuracy
After years of experience in the industry, we have already mastered the key indicators of the cross-belt sorter in the assembly process, supplemented by relevant test equipment, and used the data to reflect and control the quality. E.g. the running current is used to judge the tightness of the trolley belt;
5. Abundant installation experience and high accuracy
Our company is currently the only manufacturer in the industry that does not use welding and relies on splicing installation tracks, and has high installation accuracy. The specific accuracy is as follows: the joints facing the track are: ≤0.15mm, the gap between the joints is: ≤0.05mm, and the flatness of the entire track surface is: ≤3mm.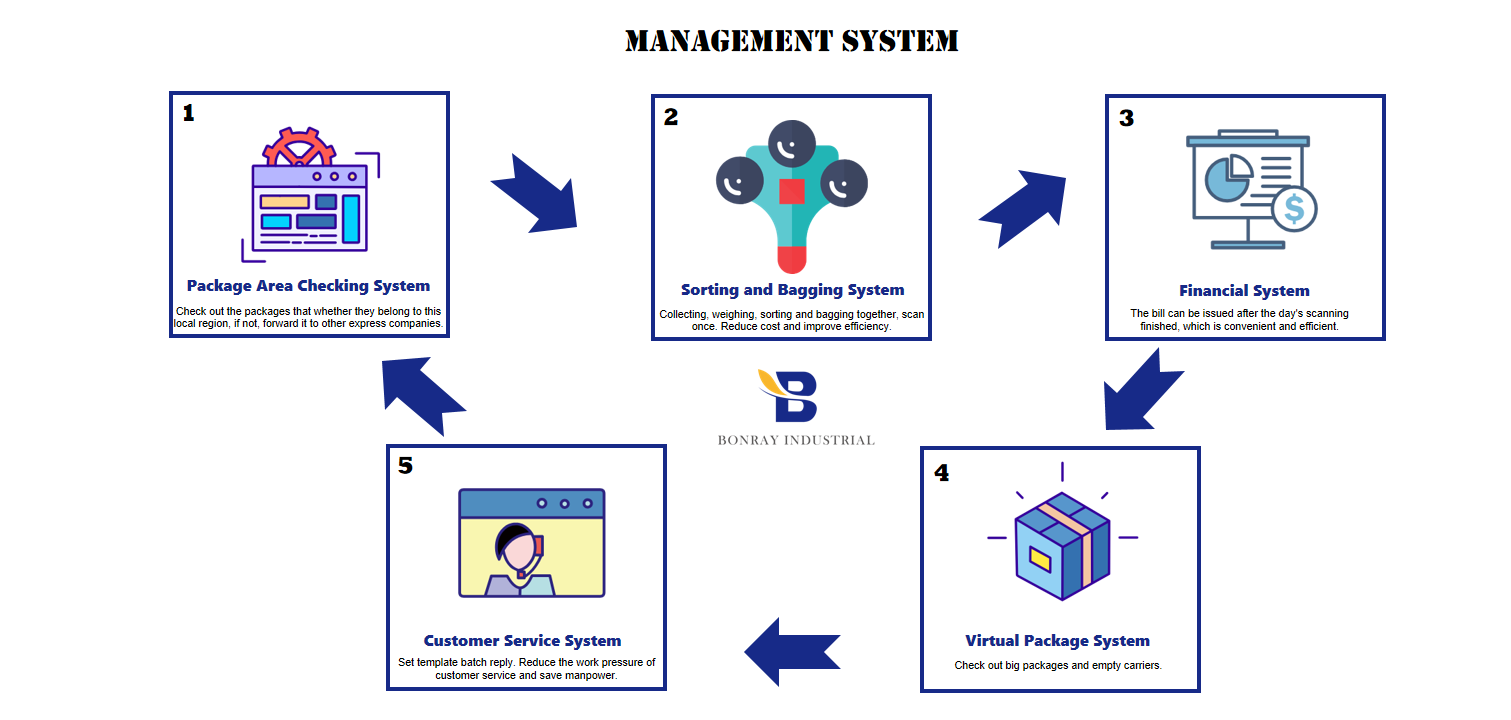 Sorting Conveyors' Related Products
Get the latest price? We'll respond as soon as possible(within 12 hours)