ZTO EXPRESS Cross Belt Sorter
ZTO EXPRESS Cross Belt Sorter
ZTO EXPRESS——90 meters cross belt sorter, 150 trolleys.
Founded on May 8, 2002, ZTO EXPRESS is a comprehensive logistics service enterprise with express as its core business and integrating cross-border, express, commerce, cloud warehouse, aviation, finance, intelligence, media and other ecological sectors into one.
By June 30, 2019, the network had nearly 30,000 service outlets, 87 transfer centers, 4,650 direct network partners, about 5,800 trunk transportation vehicles and 2,200 trunk transportation lines.
ZTO provides express delivery service as well as other value-added logistics services through its extensive and reliable nationwide network in China covering over 96% of China's cities and counties as of December 31, 2016.
ZTO is both a key enabler and a direct beneficiary of China's fast-growing e-commerce market, and has established itself as one of the largest express delivery service providers for millions of online merchants and consumers transacting on leading Chinese e-commerce platforms, such as Alibaba and JD.com.
Globally, ZTO provides delivery services in key overseas markets through its business partners as it expands coverage of international express delivery by collaborating with international industry players.
Our company built a cross sorting machine 90 meters long composed of 150 trolleys for YTO.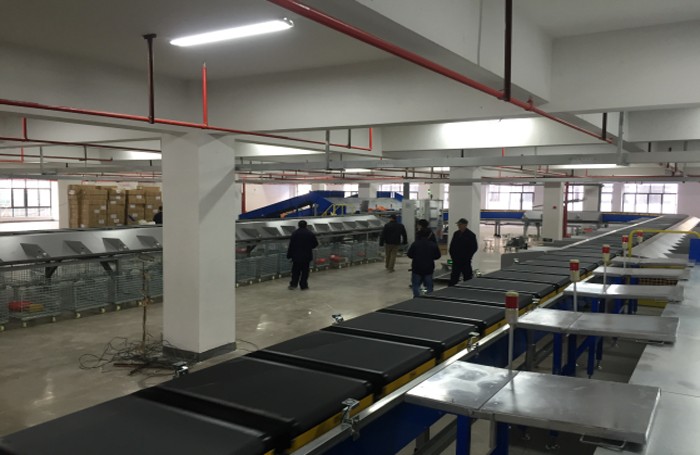 Get the latest price? We'll respond as soon as possible(within 12 hours)