Double Sided Linear Induction Motor
Double Sided Linear Induction Motor is the first domestic invention (invention patent) and used in the cross belt sorter with CE certification. Instead of the traditional rotary motor through friction or gear transmission, it is non-contact, low noise, and maintenance-free. It has a bilateral structure, less magnetic leakage and high efficiency. Forced fan cooling avoids motor overheating to achieve temperature protection. The motor cannot be burnt after fan failure.
Double Sided Linear Induction Motor
Linear Induction Motor Specification
Motor type: Linear Induction Motor
Motor structure: Double sided
Rated input voltage: AC 380V
Rated input frequency: 50Hz
Phase: 3
Pole numbers: 8
Motor size: 580*220*260mm (L x W x H)
Motor weight: 35kg(Including radiator plate and bracket)
Insulation class: F(155℃)
Protection class: IP 60
Duty cycle: 100%
Type of temperature protector: Bi-metal
Protector temp.: 130℃
Protector Voltage and Current: 270V / 10A
Synchronous speed: 6m/s
Primary width of electrode: 110mm
Primary length of electrode: 415mm
Primary height of electrode: 180mm
Secondary plate penetration: 120mm
Secondary plate thickness: 5mm
Secondary plate material: 6063
Primary spacing: 9mm
Heat radiation mode: Radiator + fan
Lead-out wire mode: Lead-out table
Air gap adjustment: Yes
Ground Insulation Test Voltage: 2500V/s
Ambient temperature: 0-45℃
Ambient humidity: Below 85%(No water dropping)
Double Sided Linear Induction Motor Performance Data

Other Instructions
A. The air gap of the motor can be adjusted from 9 mm to 14 mm by the motor bracket.
B. The motor is directed by the inclined inlet and outlet of the secondary plate, and the guiding material is nylon.
C. The cooling of the motor adopts the combined cooling of radiator and fan. When there is enough cooling in the process of application, the fan and wind guide on both sides can be removed.
Linear Motor Quality Control and Inspection
All the motors have tracking checklist, which can be traced back to the size of each part; motor insulation performance testing contains voltage withstanding and inter-turn testing, 100% testing before delivery; all motors will pass the blocked pull test before delivery, and the test report will be attached in the package.
1. The quality guarantee period of the whole machine is one year, and the maintenance service fee will be charged for the damage caused by abnormal use.
2. Wooden packaging. The motors are isolated to avoid collision.
Linear Motor Technical Data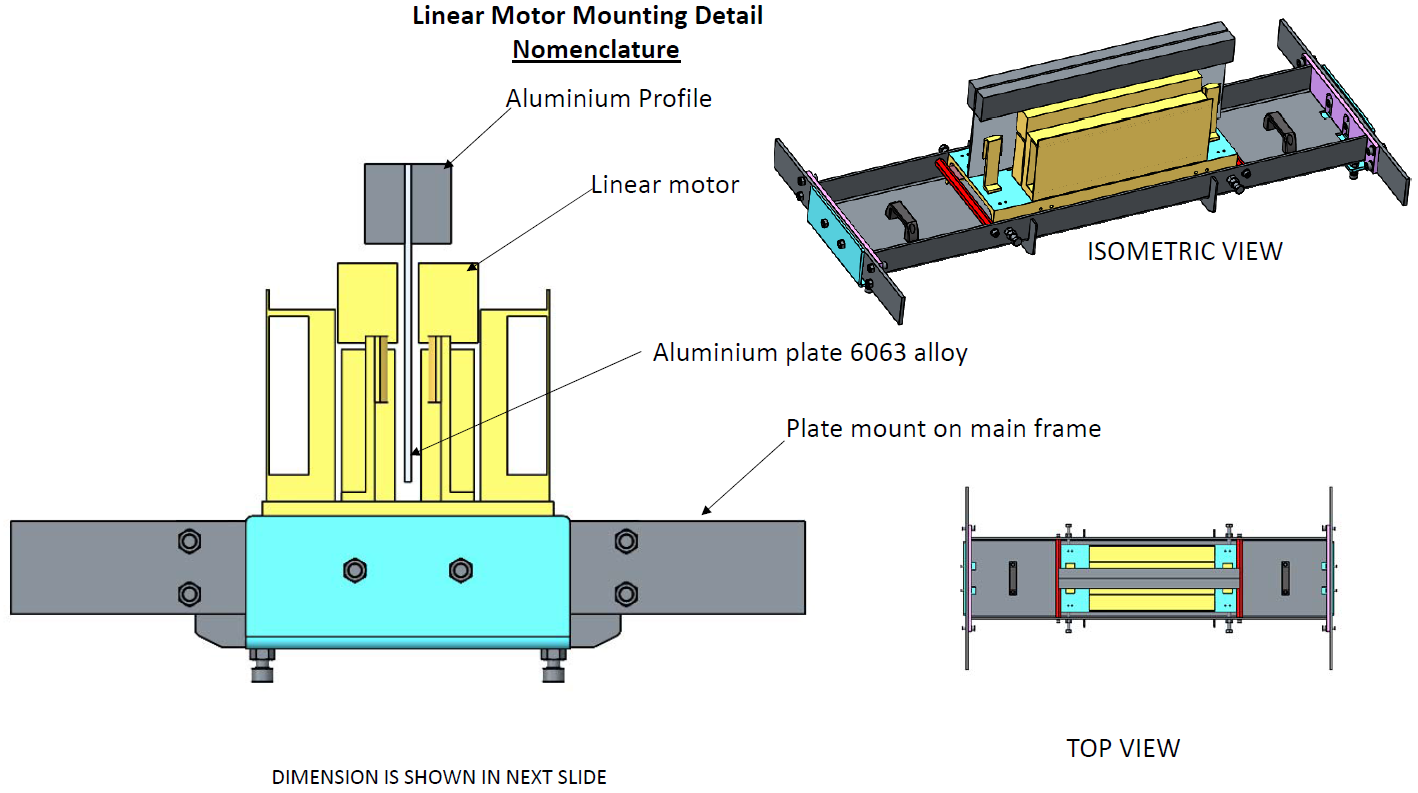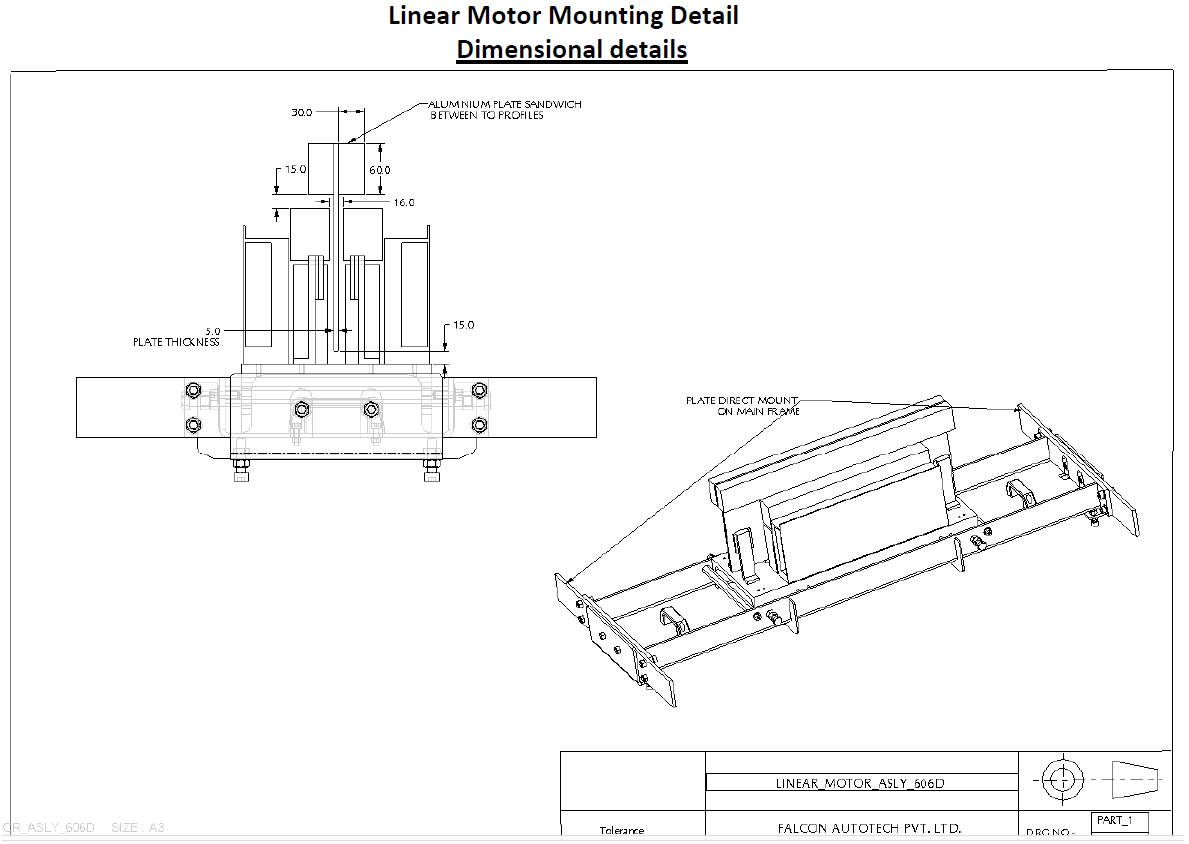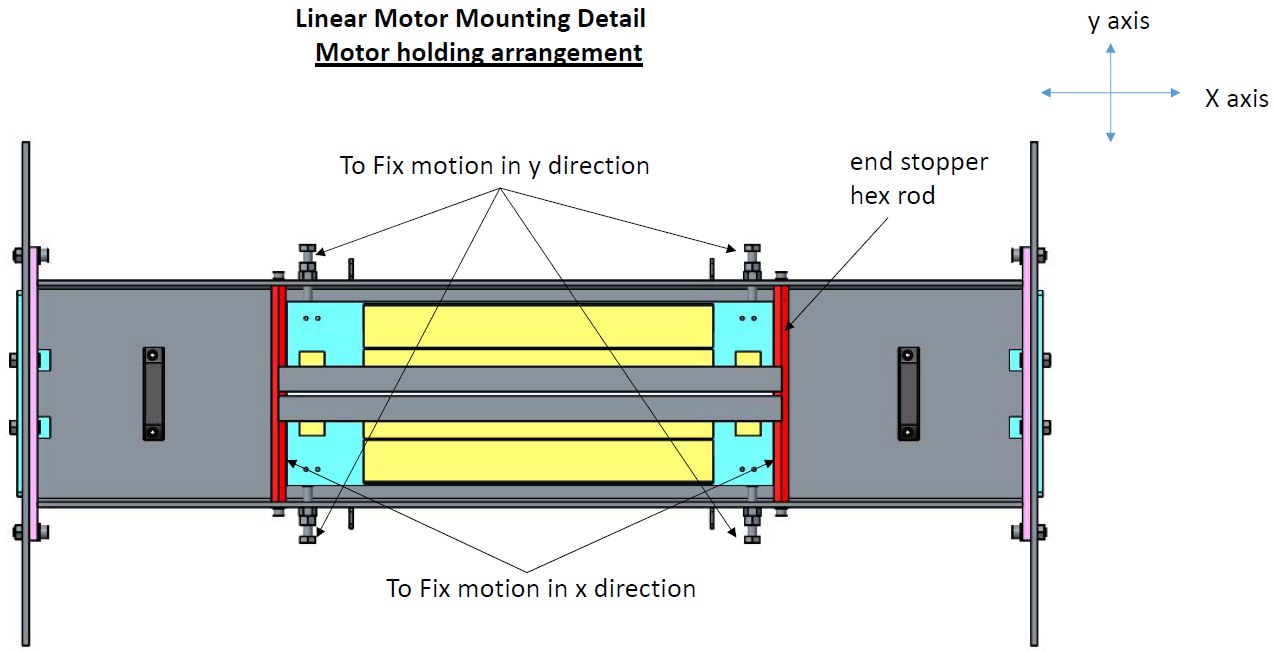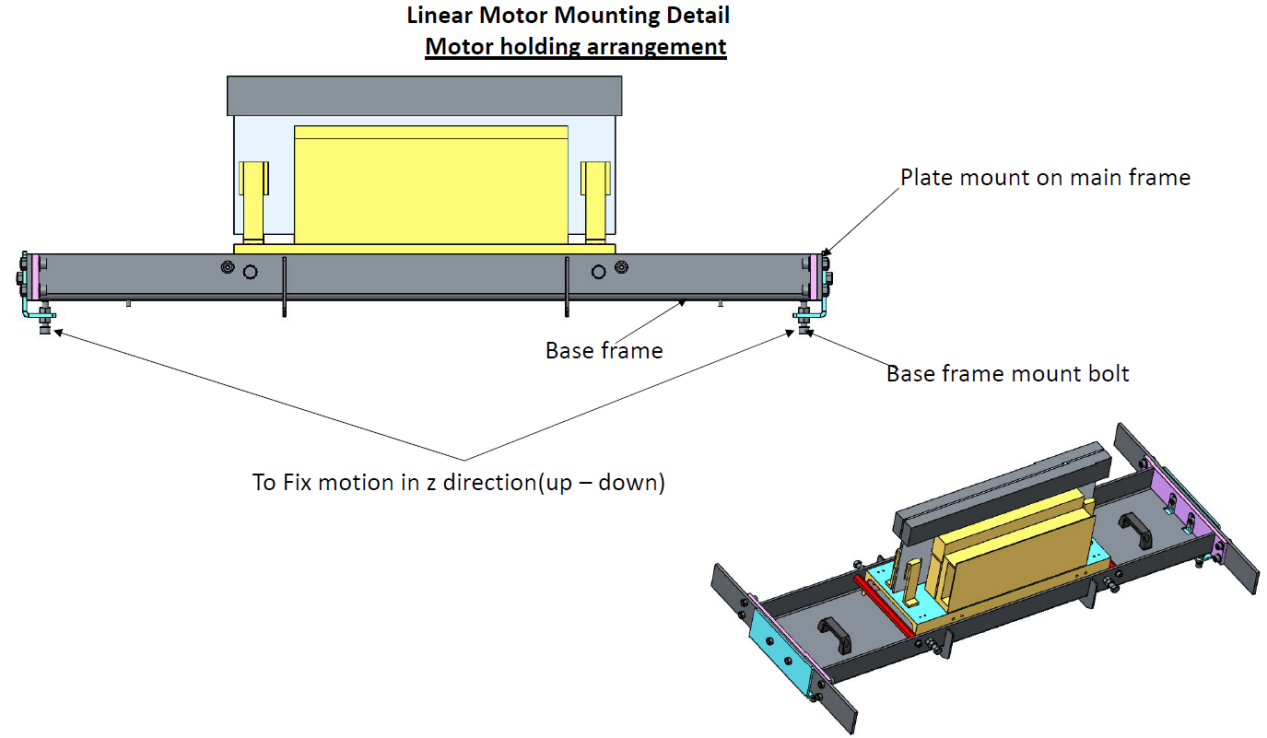 Hot Products--Double Sided Linear Induction Motor
Get the latest price? We'll respond as soon as possible(within 12 hours)