Stacker Telescopic Forks for Miniload
Brand: BONRAY
Product origin: China
Delivery time: 30 days after receiving advance payment
Supply capacity: 6 sets/day
1.Stable and high quality torque limiter and overload protection function.
2.High strength aluminum alloy for the material of pallet telescopic fork.
3.Outstanding speed and acceleration for the transmission of telescopic fork.
4.Customized service for stacker automatic telescopic fork.
5.Various of tests during the production of stacker automatic telescopic fork.
Stacker Telescopic Forks for Miniload
The telescopic fork is the main mechanism for storing and picking up items. It has an automatic telescopic function. The pallet telescopic fork can be directly assembled on the stacker and the fixed or mobile lifting platform. The stacker travels in the track which is between the shelves to complete the automatic storage and transmission works. The stacker automatic telescopic fork can be connected with production line and enterprise management system for realizing efficient informational-based operation and management by computer and bar-code technology.
-Introduction of stcaker automatic telescopic fork:
As this pallet telescopic fork, it is specially designed for stacker. The combination of telescopic fork and stacker can move products from one place to another fast and accurately through manual, semi-automatic or fully automatic operations. The stacker automatic telescopic fork is the core equipment of the entire automatic three-dimensional warehouse. It can be divided into upper beam, lower beam and column. The other components are horizontal transfer system, lifting system, loading platform, e-commerce warehouse stacker fork and electronic control system.
The basic structure of stacker automatic telescopic fork is composed of three fork bodies such as the upper fork(front fork), the intermediate fork and the lower fork(fixed body). The telescopic fork can work with guide slider, limit switch, torque limiter, encoder, drive motor, reducer, coupling and other components for constitution of a complete telescopic fork mechanism. The lower fork is installed on the cargo platform, the intermediate telescopic fork is driven by the rack and pinion for moving outward about half of it's length. The upper fork continues to extend outward from the intermediate fork's midpoint to the storage location.
This kind of single-row stacker automatic telescopic fork belongs to mini-load series. It is generally used for the storage and transmission of the small volume or light weight products. The telescopic fork body has been polished twice which has the performances of high physical inspection strength, strong bending resistance and less deformation under over load. Except for that, our e-commerce warehouse stacker fork is installed with multiple imported German brand bearings that has high load capacity, strong wear resistance and low friction resistance. For the encoder of stacker automatic telescopic fork, it is from several well-known German brands such as TR-ELECTORNIC, KUEBLER, etc. They have advantages of fast signal conversion and detection speed, accurate positioning and strong anti-interference ability. The e-commerce warehouse stacker fork's sprockets and chains can be used for large scale, long term and frequent operation. It has characteristics of wear resistance, high temperature resistance and low ductility that will not stretch after the strength increases. The standard length of this pallet telescopic fork is 650mm, the stoke of telescopic is 750mm.( customized service available)
-Advantages of stacker automatic telescopic fork:
1.The mini-load pallet telescopic fork adopts imported high quality torque limiter which has a stable overload protection function. The coupling has compact structure, strong angular compensation ability, high transmission performance, large load capacity and wear resistance.
2.The mini-load e-commerce warehouse stacker fork has compact design that is very suitable for small space storage and transmission. The upper telescopic fork is made of high strength aluminum alloy for lighter weight. The surface can be widened.
3.The pallet telescopic fork is light in weight and reliable in energy saving. The lighter weight can reduce the pressure of the stacker tn ensure a smooth and fast operation. This telescopic fork has outstanding speed and acceleration of 40 meters to 60 meters per minute and 0.5 meters to 2.0 meters per second respectively.
4.We produce the stacker automatic telescopic fork with long service life after more than 1 million times tests. The design and invention of the stacker fork is one of our patents. Reasonable and scientific design, unique mechanical structure and precise limit control can ensure smooth operation, expansion and contraction for the telescopic fork.
5.We conduct operational test, lateral deviation detection, torque device friction plate inspection, load test, longitudinal deviation detection, encoder bushing inspection, deflection test, gear matching detection and motor speed ratios detection during the process of producing stacker automatic telescopic fork.
6.We devote ourselves on the development and manufacturing of customized service for telescopic fork. We provide high quality stacker automatic telescopic fork according to customers' requirements for different sizes and loading capacities.
7.The stacker automatic telescopic fork is suitable in operation either under high temperature such as 80 degrees or low temperature of minus 40 degrees. The pallet telescopic fork does not deform under long period operation and can ensure the downward deflection is within the allowance under overload situation.
-We provide two kinds of single mini stacker telescopic forks:
1. Single-depth load 100kg stacking telescopic fork (moving cross-sectional area is 150 meters * 40 meters)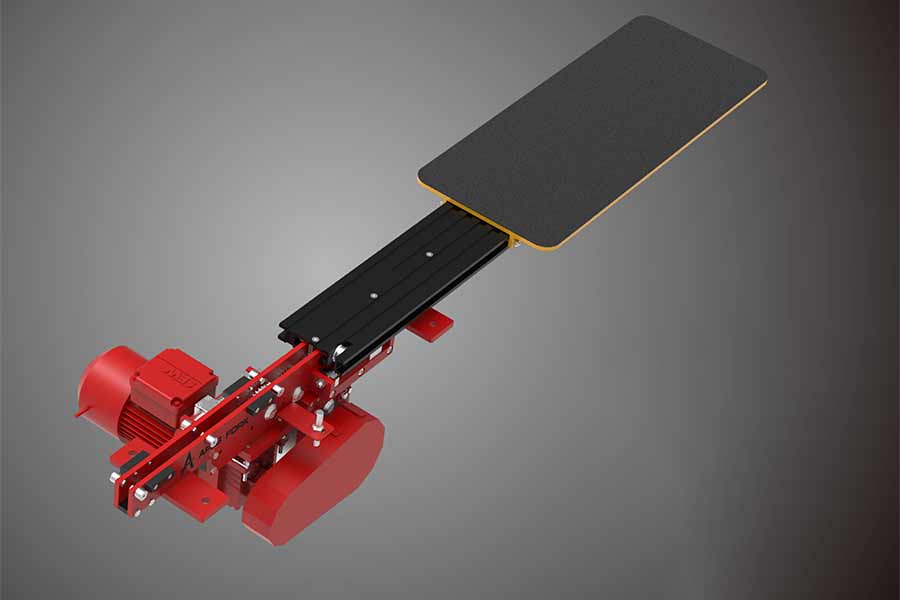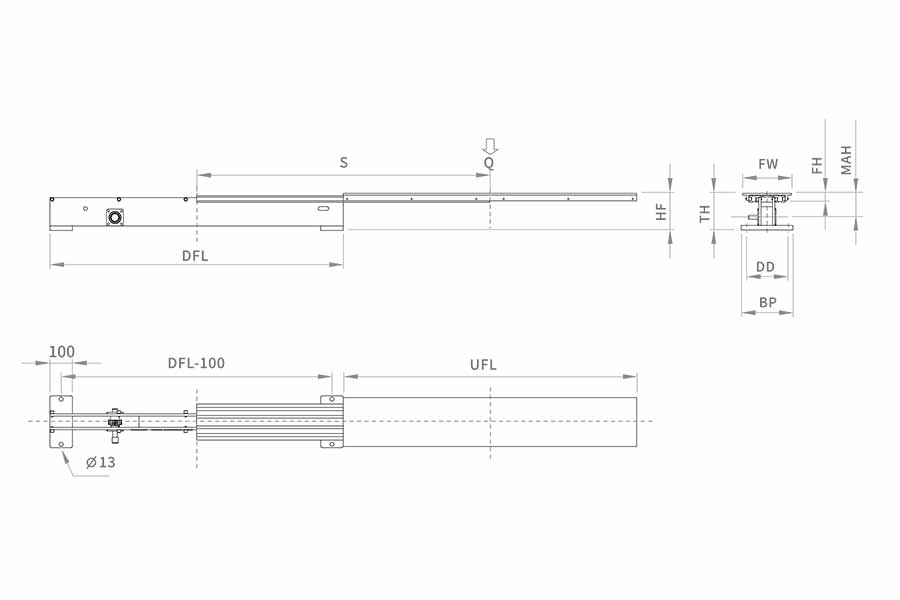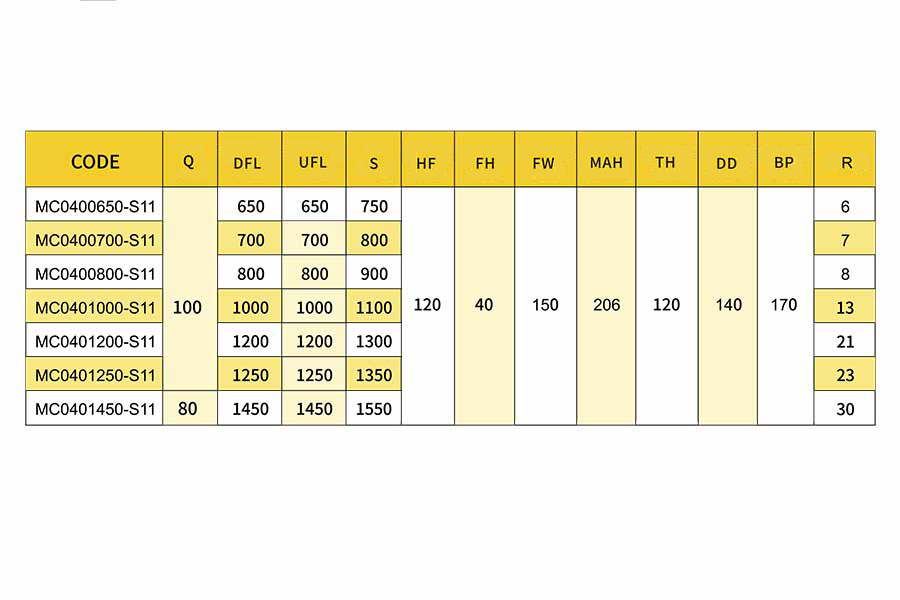 2. Single-depth load 100Kg stacking telescopic fork (moving cross-sectional area is 220 meters * 40 meters, surface area can be added)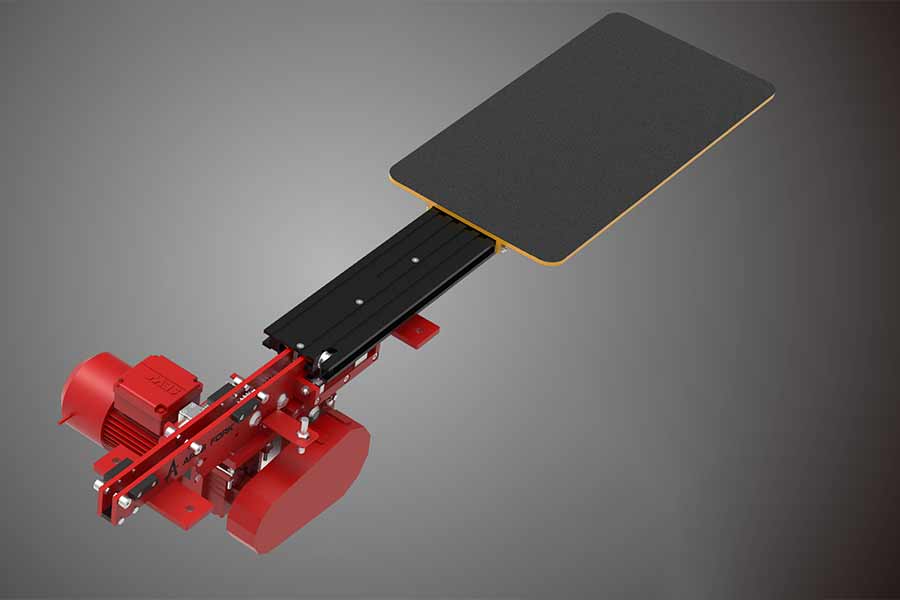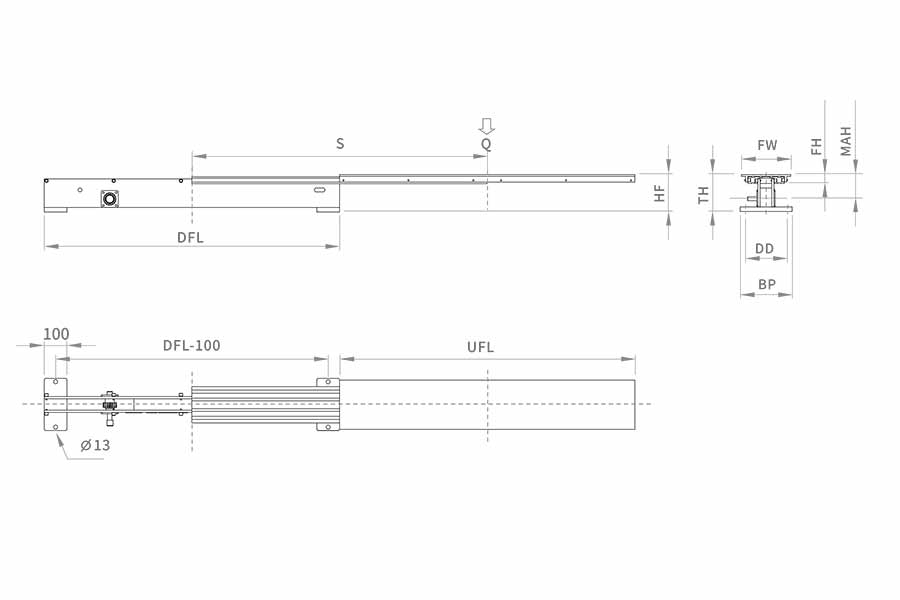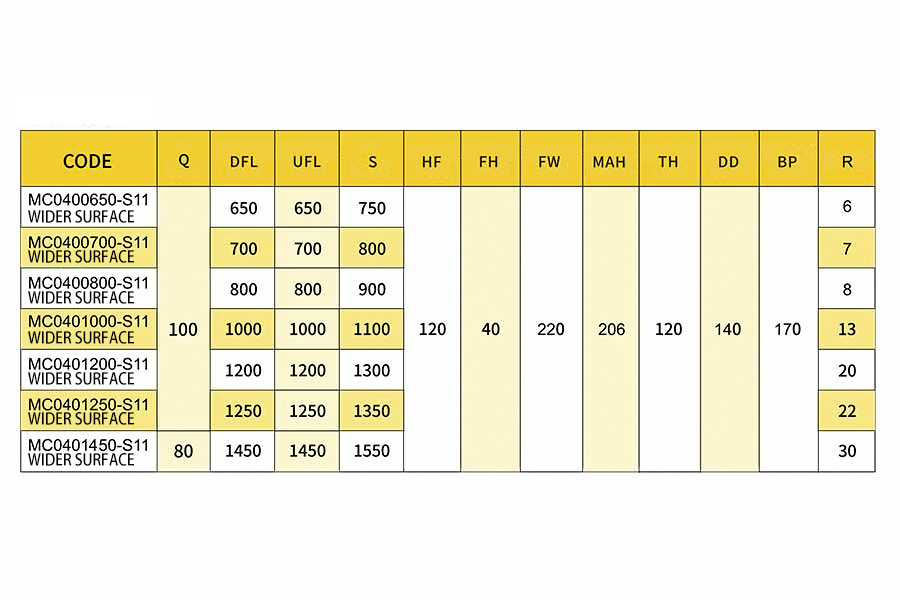 -Uses of the mini-load telescopic fork:

Single-row stacker telescopic forks belong to the light category of forks. Generally, they are used for the storage and transmission of small or light items such as hardware products, light industrial products, electronic products, food packaging, etc.