STO EXPRESS Cross Belt Sorter
STO EXPRESS Cross Belt Sorter
STO EXPRESS——114 meters cross belt sorter, 190 trolleys, 10 parcel feeders.
With the development of China's express delivery market, traditional STO EXPRESS delivery to provide express service at the same time, actively explore new business continuously, to provide warehousing, distribution, system, B2C one-stop logistics services such as customer service, cod, valuables, cold chain transportation services, in the domestic set up a huge information collection, market development, business institutions, such as logistics, express mail sent.
At the same time, STO EXPRESS is also actively involved in the construction of a global overseas warehouse service system, providing global cross-border e-commerce from scratch transport, customs clearance, warehouse management, inventory control, order processing, logistics and information feedback and other one-stop supply chain services.
At present, STO international business has expanded to the United States, Russia, Australia, Canada, South Korea, Japan, New Zealand, Indonesia, Nepal, the United Kingdom, the Netherlands, Europe, Malaysia, Thailand, Bangladesh and other countries.
After more than 20 years of development, STO EXPRESS has formed a complete and smooth express network throughout the country. By May 2019, the company had over 2,800 independent outlets and branches, employing more than 300,000 people and creating nearly 10,000 new jobs every year.
Our company customizes the 114-meter-long cross sorting machine for STO, cross belt sorter is composed of 190 trolleys and 10 parcel feeders.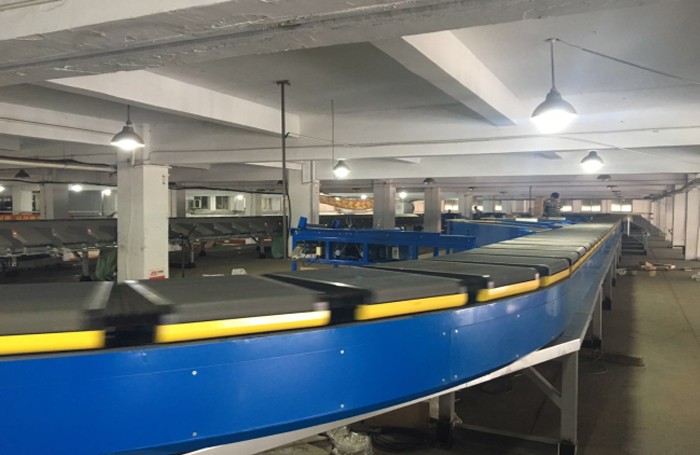 Get the latest price? We'll respond as soon as possible(within 12 hours)